---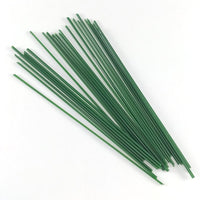 Oceanside Glass Stringer in sample sized tubes! Now you can get all the colors you need for that special project. Smaller tubes allow us to offer the same amazing shipping rates!
About 20 pieces of 4 3/8 inch COE 96 Oceanside Stringer (1mm diameter) per tube. Exclusively from Glacial Art Glass.

Looking for fused glass techniques? Click here for our tips on fusing Glacial Art Glass products at various temperatures!

Looking for inspiration for your next project? Click here for our glass fusing ornament tutorial!